Jester here, juggling out another great Yakezie Carnival (Sort of).
Part of the power of the Yakezie group is the growth and the dynamic characteristics of the group.  While it's rare to encounter bumps along the way, they do happen (occasionally) and this is one of those times!  In the process of getting a more professional looking Yakezie Carnival, some of the old links to the old submission process were uncovered.  There were enough that we decided to run a special catch up Yakezie Carnival edition!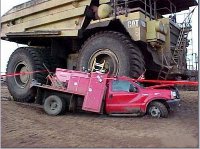 So without further ado (
juggle

,

juggle

,

juggle

):

Money Cone: Demystifying Mortgages for the First Time Home Buyer – The American dream isn't complete till you own a home! No one likes a depressed economy, but with it comes low interest rates. This is as good a time as any to buy or refinance a home. Just don't go overboard! Evaluate your financial situation, cover the basics, educate yourself and make a decision.

My Journey to Millions: Factors to Consider When Consolidating Debt – I think when people decide to consolidate their debt they are only looking at the interest rate, however, there are other factors to consider:

Prairie Eco Thrifter: What Is Socially Responsible Investing? – Is there a way to invest responsibly? As an investor in a stock or share of a company, you are financially supporting what that company does. But what if you don't support their business morally?

Invest It Wisely: Fighting Terrorism and Violence Through the Spread of Good Ideas: Remember 9/11 – It's easy to lapse into hateful xenophobia against others and to sacrifice the ideals of a free society at the altar of government omnipotence and security, but if we do this, then the terrorists will truly have won.

Money Reasons:  Why I Got An American Express Blue Cash Card – I've switched from my favorite credit card to this American Express Blue Cash Card, and this article lists why I made the switch and the benefits that I not receive!

"Live Real, Now: 3 Worst Things About Being Financially Responsible – Everybody talks about all of the wonderful things that happen when you're saving money and being responsible. I know I do. It's true, good things do happen. There's really nothing like the feeling that you're suddenly not living paycheck to paycheck.  But what about the other side of the coin? What sucks about staying in the black?

Living in Financial Excellence: Am I too Cheap? Dealing with My Broken Glasses – Will people notice I have two different colors and styles on my frames? I don't know but at this point I'm not too worried about that. I'm just glad I can see and it didn't cost me anything yet.

Darwin's Money: Older Americans Are Going to Wreck Your Life – Here's Why – There are several surprising demographic and financial reasons why older Americans are set to wreck your life.

Control Your Cash: Lose Control of Your Cash? Avoid a Lawsuit by Controlling Your Debt Situation – How to minimize the damage once you've lost control of your cash.

Investor Junkie: Remembering 9/11 – Like others it is a day I'll never forget, yet would love to erase from my memory. Even though now it's ten years later, I remember that day vividly like no other.

My University Money: Our 100th Post! – We're proud to be 6 months old and have completed our 100th post, thanks for all the support everyone!

Free Money Wisdom: Start-Up Marketing for Your Business Made Simple – When you're starting up as a brand-new business, there is really no reason to sink a lot of your money into marketing until you do the basics first. Let's take a look at some unique and innovative ways to promote your business without breaking the bank.

Mainstream Mom: Beth Kobliner Interview: Get a Financial Life – Beth Kobliner, is the author of the bestseller Get a Financial Life, and a member of the President's Advisory Council on Financial Capability. She was gracious enough to answer a few of our burning hot questions.

Resume Mag: Could Library Books Sink Your Next Career Move? – Your pro-active resume can look great, but if the other part of your resume – the photos, articles, and embarrassing tidbits posted all over the Internet – make you look like a con artist, a puppy torturer or someone likely to pick his nose at a client meeting, don't expect employers to be lining up to schedule interviews.

Little House: Small Spaces by Ikea – Ever wondered if those small demo rooms at Ikea were realistic? Ikea now has a site that shows their functionality with people "living" in them.

Fast Article Answers: 5 Simple Tips to Better Cash Management – Here are 5 tips that you can implement today to begin managing your money better.

ChristianPF: Are Penny Auctions Sites Legit? – Before you're lured into signing up for a penny auction site, there are a few things you should know about how they work. If you're not careful, you can end up regretting that you ever clicked on those ads. Here is what you should know . . .

Clear Bankruptcy: Debt After Death: Who Pays? – The death of a loved one can be traumatic enough without the financial concerns that often accompany dying. Nevertheless, those financial realities exist and cause unnecessary stress for many survivors. Here's a look at what laws govern debts for those who have passed away.

My Personal Finance Journey: More Money and a Raise, Please! – This post takes an interesting look at the prospect of asking for a raise from your employer, given the tough economic times that we are currently experiencing.

Faith and Finance: Is the U.S. Post Office Broken Beyond Repair? – The US Postal Service is in the news once again with its financial troubles. Here's a look at the current problems and proposed solutions that will hopefully change the USPS for the better.

Billeater: 3 Places to Find Cheap but Great Furniture – Cheap and great usually only go side by side when gushing about the great discount you got on an item, making the ultimate cost really cheap. When acquiring new furniture (or at least new to you), you can get some really great pieces for cheap if you learn some simple techniques.

Smart On Money: Fixed Mortgage Rates Fall To Six Decade Low, But Few Can Take Advantage – If you're looking to buy a home or refinance anytime in the near future you may have been happy to hear the news this past week that mortgage rates are now at the lowest levels in years. It is good news for those looking to buy, but there is a big caveat. Not everyone will qualify.

Financial Success for Young Adults: Would QE3 Make Stock Prices Go Up? – The speculation surrounding a third round of quantitative easing has investors concerned and maybe a little excited that their retirement accounts will get a boost. Let's see what would happen if QE3 began.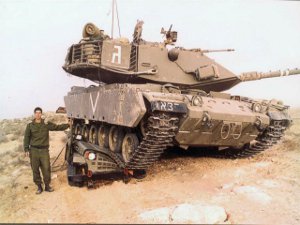 Hopefully in the future, such transitions will be smoother.
Thanks,
Jester