Being Upper Middle Class is more than money, not everybody can be Upper Middle Class!
I know a lot of wealth people who according to their yearly income would be in the same category as "Upper Middle Class" people, but they aren't.  The don't even care actually…  They are more than content to stay at home watching the Kardashians while eating ice cream or snacking on potatoes chips.  Many are fortunate enough to fall into the right profession and that was the "end all to all".  Now they just coast through life without really thinking anymore.  The don't help society (or even understand how they could help)!  They are more than happy to just focus on themselves and their instant gratification.  But that's just at the societal level, there are other levels that such wealthy (but not upper middle class) people lack.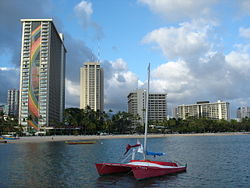 Lack of Desire for Continual Growth
There are such wonders out there!  Every week, I'm amazed to learn something new and amazing.  Oh sure, I learn something new almost everyday, but usually once a week I'm floored by a deeper understanding of something that I missed earlier in my life or that's totally new to me!  Sometimes the things we take for granted are actually quite incredible.  For example, It's amazing how many things can only exist within a small range!  Take the "Venus Fly Plant", it's indigenous to the Carolinas in the United States, they don't grow anywhere else!  Then consider 'rain", it's quite amazing that it falls from the sky (let alone frogs falling from the sky, sometimes).  I want to learn these things, seeing and experiencing them as deeply as possible!
Am I Upper Middle Class?
No, not according to the wealth definition (which is making over $100,000 a year), but spiritually I am.  I want to continue to learn something new each and every day.  I want to travel and encounter new experiences to broaden my understanding of the world and life.  To me "Upper Middle Class" is more than a title or category, it's a lifestyle!
Upper Middle Class Conclusion
So while I don't really care about the title "Upper Middle Class", I do want to to experience those things that members of such an abstract class might experience.  That is one of the reasons I'm trying to grow money smart!
I hope you decide to follow me on my new journey and goal!