I remember watching the Occupancy movement, and I have to wonder if they are focusing on the correct ways to become wealthy or at least live a good financially sound life?
I think sitting in a mass, chanting over and over how life is not fair seems to be a waste of time to me.  I started thinking that when people "group think", they lose their identity and become a bee-like person, buzzing around for a greater cause, but in the end still not getting ahead in any way.  This line of thought caused me to take a closer look at myself.  Sadly, I've drank the koolaid too.  I'm just another drone bee buzzing along, spinning like a COG in the society of life.  I'm not even a tool, instead I'm just a small spinning part.  And by spinning, I mean like most Americans, I'm spinning my tires but not getting anywhere financially.  Or at least that was the case at one point in time.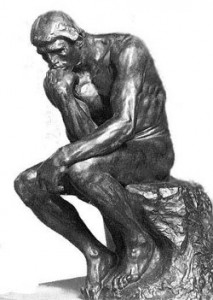 Focusing on the correct ways to become wealthy
I'm going to tell you ways to become wealthy that I've discovered (or learned) these past few years that might help you also become wealthier or at least improve your finances.
Most people don't think about finances.  Oh sure, they are focused on becoming the best worker bee that they can be, but they do no planning or learning about finances at all.  This give you (the reader of this blog) a huge financial advantage!  It's like being in a race where the gun fires off to start the race, but just you are running.  Everybody else is still just standing around.  Yeah, maybe some of them are making more than you are currently, but that doesn't mean that they will be wealthy some day.  The "Failing to plan is planning to fail," principle comes in to play here!
You don't have to be a mathematical whiz to become wealthy.  Wealth accumulation doesn't require a knowledge of calculus at all in fact.  I find most of when I need to know to develop a wealth accumulation strategy was either simple math, or already created for me on the web.  I do think that a basic understanding of math helps, but not much more beyond percentages.  If you don't know how to do percentages, learn it.  It's not too late.  Definitely use spreadsheets and other applications or tools to help you with the math if it's your weak area in life.
A surprising number of people just save their money, but lazy money (like lazy people) don't do much.  In fact, money loses value with time become of inflation, so keep your money working by putting it in investments, real estate or other money generating assets.
Being more social (especially with those that have more money then you do) can help you generate wealth opportunities for you.  This is actually common sense!  If you just stay in your room at home, versus getting out and meeting people, how are you going to discover opportunities for wealth accumulation.
Spending should be based on a ratios (which are percentages sort of) of your income (passive, earned and what and where ever else it may come from).  You should never spend more than you earn!  The government needs to heed this advice!!!
Well, know you know my way to becoming wealthy.  Do you have any additions?
Here's wishing you the best, do it!
Rich Maybe