The financial theory winds have changed again, and this challenge has once again been altered from the initial concept!
After some thinking, I've come to the realization that me sole managing my friend's account will gain him nothing with respect to experience in the stock market.  You see there is nothing quite like making your own investment decisions, and executing those decisions.  I like to think of it as having some blood in the game.  If I were to be the only one managing my friend's money, he missed out.  This is a five year time frame, and although I would plan on increasing his money for him, he gains nothing along the lines of experience with investments.  After much reflection, I now realize that I would be harming my young friend instead of helping him.
No One Direction Investing Approach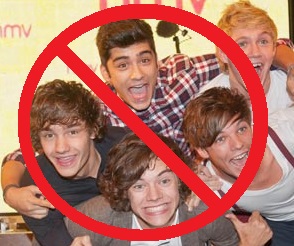 Given that I'm not going to make my friend's investment decisions, what are we going to do?
Well, my friend is going to be making his own stock selection with about 80% of this money, but the other 20% I'm going to manage with the idea that we'll have a bit of a competition in that his gains will be pitted against my gains.
While a little friendly competition is good, a side benefit to my friend will be that while he makes his own decisions, we will occasionally discuss our thoughts on investments.  The real idea here is that he can bounce ideas off of me, and take into consideration what I view the current stock market environment.
I think this will be the most beneficial path for us to take with his investment strategy.  We are still shooting for 100k in five years, but it will be a combination of my friend growing his own investment experience and using my picks are a baseline to complex against.
It will be that much more challenging to meet our goal.
Rich