I'll admit, it's been a rocky start!  At one point the stocks that I picked dipped in value to a little over $22,000.  It was a huge disappointment, but not entirely unexpected.  I knew that I was entering the market at a high watermark point, and that it might take a breather for a while in June or July (such is the ways of the stock market).  Before investing the money, I seriously thought about letting the entire $24,000 sit in cash in hopes that the turbulence in the market would become more agreeable to my likely.  But, I plodded ahead anyway.
In this article, I'm going to talk about my best win and my biggest disappointment.  But first, how am I doing currently?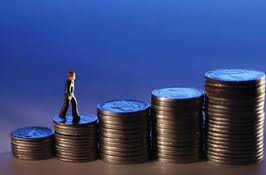 How Am I Doing Investment-Wise?
Well, today my friend's balance is $25,200 and so that's about a 5% return in about a 3 month time frame.  Actually, 5% is not that bad for the amount of time that I've been investing his money.  If I can continue with that rate of return for a full year, that would mean I'd be averaging about 20% for the year.  That said, I'm a bit disappointed to be honest.  With the stock market surging up in this incredible Bull rally, 20% for the entire 2013 year isn't that great compared to the current S&P 500 index gain for the year since the S&P 500 already has racked up a 15.85% for the YTD (year to date).  And the S&P 500 has more time to grow since there is still 4 1/2 months to go for the year.  So I'm off to a slow start compared to the S&P 500, for now.
My Current Best Stock And What I'm Planning To Do
My best stock pick in this account is a small Chinese company called "LightintheBox Holding Company" (ticker: LITB).  It's a relatively small cap. stock at 1 Billion as the market cap. number, and it's my purely speculative play.  In fact, this company was recently an IPO on date 6/6/2013.  I bought in on 6/14/2013, and so far I'm happy to say that I'm up 40%!  Since it is a speculative stock, I only bought an amount of 1,000 dollars worth of shares in the company.
My plans with this company is simple.  I'll wait until the stock appreciates to 100% of where I jumped in, then if the market is flat or negative, I'll cash out my principle and let what's left ride.  This is how I do speculative stocks in my own account, and what I'm going to do in my friend's account too.
My Current Loser Stock And What I'm Planning To Do
My worst stock to date is also my largest position in my friend account.  I bought 190 shares of a company called "Omega Healthcare Investors Corp." (ticker: OHI) and it has continually disappointed.  It's market cap is also small at 3.5B, but it's also a REIT, so it more than likely won't appreciate in price quickly.  I'll admit, this wasn't one of my favorite picks, but it's not a dead horse of a stock either.  The stock invest in nursing facilities and the like.  I'm down -9% so far, and yes it does hurt my ego.  In fact, the rest of my stocks are in the green by varying degrees.  This one stock and another that I sold (Cedar Fair: ticker FUN) is what has kept my friend's portfolio returns down to date.
Both of the loser stocks that I have (had in the case of Cedar Fair) were decent dividend plays.  I have nothing against dividends, but with a goal of 100k in 5 years, it wasn't really a pick of mine.  It's a long story as to why it's in the portfolio, that I'm not going to go into that pick.  I will say that it's not a bad stock, and that I'm holding onto it since it has potential to recover in a few months.
So yeah, I'm off to a slow, but still decent start.