According to my calculations, I'm a millionaire!
Hurray for me, are you excited for me because I'm rich?  Don't be, because I'm not really rich…  actually far from it still.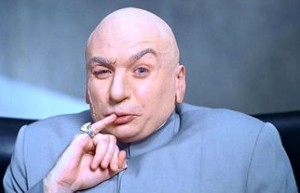 While I have a paper net worth over 1 million dollars, I'm still just normal middle class guy.  Think I'm nuts, here's why I'm a middle class guy even after accumulating a net worth of one million dollars.
My liquid assets (that aren't in a retirement plan) is just a little over 100k…
As part of my net worth, I'm including things such as my hourse, HSA balance, 529 plans I'm saving for me kids and even 5k worth of household assets like coins and stamps, etc.
If I were to lose my job tomorrow, I'd be okay for a year or two, but if I have to tap into my retirement saving, my 401k balance would suddenly be taxed and  I would have a 10% penalty charge on top of that..
The money I do have is at the mercy of the stock market.  and we all know how choppy that market has been the past 10 to 15 years…
So even though I look like I'm doing okay on paper financially, I'm not rich and in fact I'm not even close.  My problem is that too much of my money is tied up in my retirement and house.  So while some future guy that looks like me and has my name might (nothing is for sure) be rich, I, the present me doesn't have enough money to call myself rich.
So while I'm hopefully growing rich, it should take another 4 to 10 years to be truly rich, and that's with some creative financial restructuring!
Not quite rich,
Rich